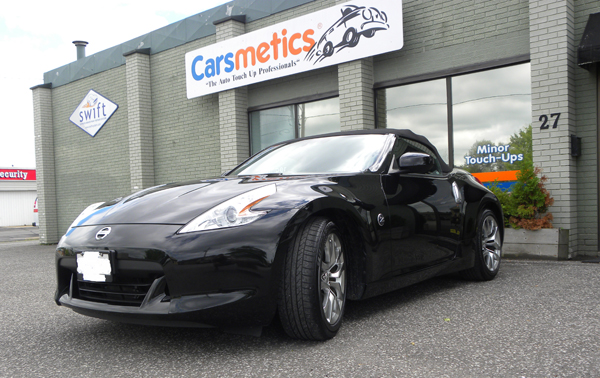 Carsmetics began as a single, mobile auto paint touch up business in 1991. In the beginning, our Company engaged in simple stone chip and scratch repair. Our spot blending repairs were limited to light bumper scrapes.
Carsmetics has come a long way since 1991. As the demand for our services grew, so did the requests for more complex repairs. Carsmetics is now the leading expert in the repair of Minor Automotive paint damage. The scope of our repairs range from complete automotive scratch polishing and stone chip repair to more complex bumper cracks and dents. Unlike many similar businesses, Carsmetics specializes in true 'spot repairs', we do not paint whole panels.
Carsmetics has 14 mobile Franchises located throughout Ontario.
Our head office is located at 27 Nihan Drive in St Catharines Ontario.
BUSINESS HOURS
Monday – Friday: 8am – 5pm
Saturday: by appointment only

Jim holds a Bachelor of Science degree from Lakehead University in Thunder Bay, Ontario. After a five year run as a professional house painter and vinyl flooring installer, Jim made a change. The recession of 1990 was the catalyst that planted the Carsmetics seed.
Using an airbrush kit, Jim set off into the unfamiliar waters of self-employment and the automotive touch-up business. A scant four weeks later the shortcomings of the airbrush service became very apparent with regards to the needs of his Dealership customers. In an effort to satisfy their actual requests, Jim threw out the air brush kit and began a journey of research, trial and error.
Currently with some 14 Franchisees in tow, Jim is still constantly striving to provide the best touch-up service available, tailored specifically to the changing needs of his customers.
Jim has made St Catharines his home for 43 years. He has been a volunteer rowing coach at the high school level based out of the St Catharines Rowing Club since 2002.