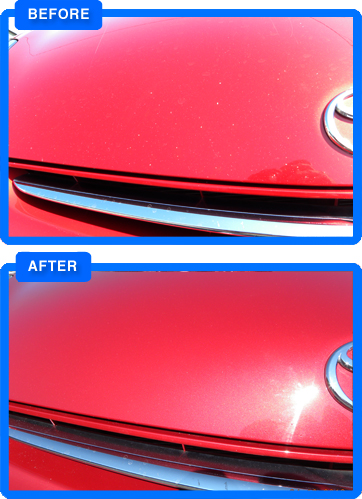 "Their workmanship, pricing, and customer service make for a very positive experience."
– Larry Jones, Chief Training Officer, St. Catharines Fire Services
Using our unique process we can restore paint that has been chipped through normal wear and tear.
While minor blemishes are not always repaired to the point of being 100% undetectable, we offer a service that substantially increases the resale value of an automobile.
Our technicians are professionally trained to properly match colours and repair damaged areas.
Call 905.646.2277 or drop in for a fast, friendly, free quote!