Have a question about our services? If you can't find what you're looking for here on our website, please enter your information below or email us directly and we will get back to you as soon as possible.
If you need an immediate answer, we encourage you to drop into our head office. Thank you!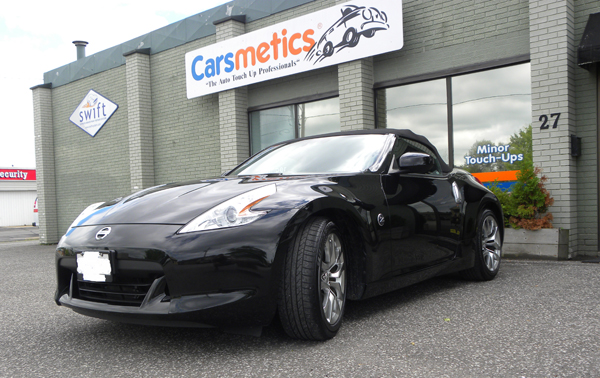 Carsmetics Head Office
27 Nihan Drive
St. Catharines, ON L2N 4H5
905.646.2277
877.883.CARS
info[at]carsmetics[dot]ca
Click here for map.
Monday – Friday: 8am – 5pm
Saturday: by appointment only
Why replace when you can mend and blend!?
Why wouldn't you want to save yourself money?
If the damages are minor, whatever you do, DON'T call your insurance company!
A claim is a claim and your rates will go up.
Carsmetics rates are typically lower than your deductible.
If you're in the need for minor automotive repair including bumper repairs and dents, scratches, and stone chips drop by during business hours for a fast, friendly, and free quote. Carsmetics is here to help!